Hershey Veterinary Hospital boards pets for its customers. We recommend scheduling your boarding reservations in advance as our space is limited; holidays and summer months tend to fill up quickly.
The dog to be boarded must be up to date with vaccinations (Distemper Parvo, Rabies, and Bordetella) and had an exam performed by Hershey Veterinary Hospital within the past year.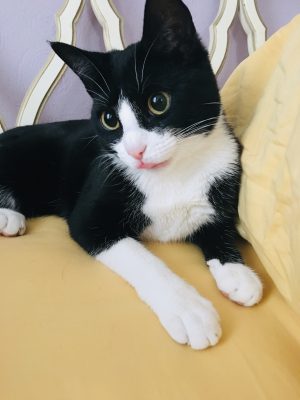 The pet owner is responsible for providing prescription food and medications when a pet is boarded. For pets with no special dietary requirements and if the owner doesn't provide food while being boarded, Hershey Veterinary Hospital will feed Hills Science Diet food to the boarded pet.
Providing additional information (food aggression, other dog interaction, tendency to bite, behavioral issues, etc.) will ensure your pet's overall well-being and happiness while being boarded.
Pets are exercised multiple times during the day in the enclosed fenced-in grassy area that is attached to the Hershey Veterinary Hospital building. Pets can also be leashed walked, if needed. While inside, your dog is under constant supervision of our technicians and kennel assistants. Hershey Veterinary Hospital provides food and water bowls, litter boxes, and blankets for boarded pets.
Cats are also welcome at our boarding facility and have their own separate accommodations. Our feline guests are also given time out of the cage to stretch and play. We pay special attention to our feline guests and they are given lots of love and attention. Our feline guests are required to be up to date with their vaccinations as well; including FVRCP and Rabies.
Our boarding facility is licensed by the Pennsylvania Department of Agriculture and is subject to unannounced inspections throughout the year. During these inspections we are required to show proof of current Rabies vaccination and PA license for all dogs in our care as required by law. If your pet does not have a current PA license you may be subject to possible fines.