Full-Service Veterinary Care – Hershey, PA
Because they are members of the family.
Request an Appointment – call us today at 717-534-2244
Have an emergency? Call our office and our doctor will give you instructions on what to do. If our doctor is not available, you will be referred to the closest emergency clinic.
Serving the Hershey, Palmyra, Hummelstown, Harrisburg, Lebanon, and Elizabethown areas with trusted veterinary care for your pets
Your pet's health and well-being are very important to us, and we take every possible measure to give your animals the care that they deserve. At Hershey Veterinary Hospital, we are committed to customer service and offer convenient appointment times seven days a week.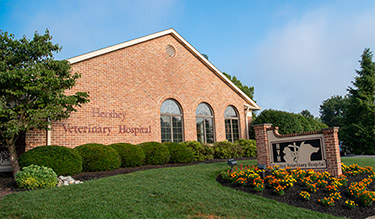 Our veterinary hospital is equipped with an in-house laboratory, digital radiography, and onsite pharmacy. We also offer microchipping, prescription and non-prescription diets, grooming, wellness exams, vaccinations, and euthanasia services.
We are happy to offer a number of resources that enable you to learn about how to take better care of your dogs, cats, ferrets, rabbits, and pocket pets. The best veterinary care for animals is ongoing nutrition and problem prevention, so becoming knowledgeable about preventative pet care is essential to the ongoing success of your animal's health.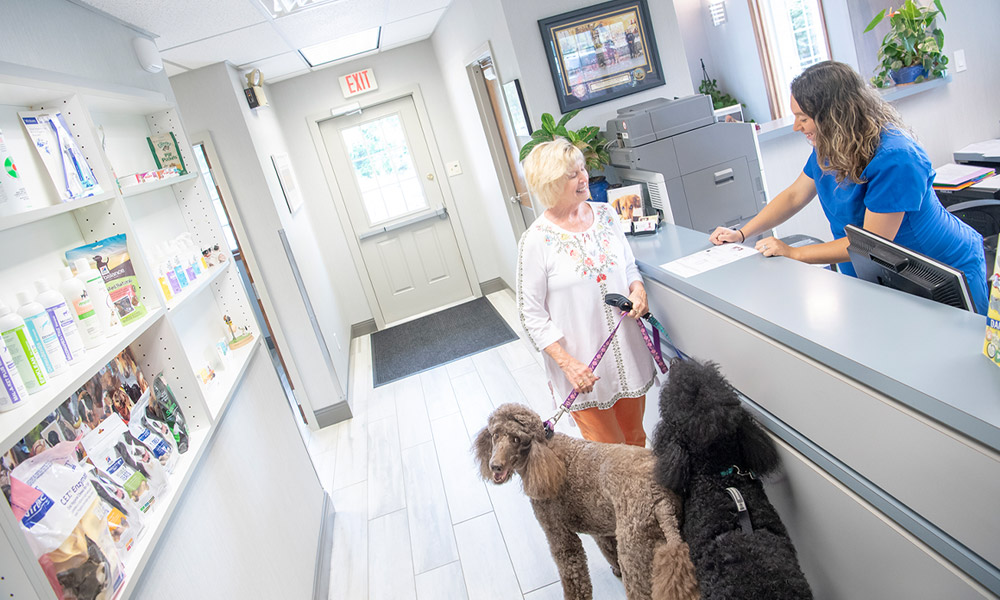 New Patients Welcome
Looking for veterinary care for your pet? Our goal has been to assemble a veterinary healthcare team committed to providing exceptional client service and veterinary healthcare, what we believe you expect.
What Our Clients Are Saying
"Great staff, great service, for 30+ years. Very clean." — Beverly

"Friendly staff. Dr Schengrund is a very capable, understanding veterinarian." — Deborah

"An amazing place. My dog, Max, just transfered vets and we are very pleased too find a vet flexible with prices and very understanding. A kind staff and patient doctor, we never had a better experience! Also very clean and organized!" — Kathy

"We have been taking our dogs to Kevin for over 11 years. From puppy, to end of life, and all the interesting adventures in between, he and his staff have been awesome. Even a 0630 spider bite phone call with our puppy's face and throat swelling closed. Keven said 'come on in'! We moved and still make the 65 mile round trip to make our vet visits. Thanks Kevin, for the years of awesomeness." — Ryan